Latest topics
»
Another mess
by
milspec6
Yesterday at 3:04 pm
»
You know it is hot when you turn down jobs
by
milspec6
Yesterday at 11:04 am
»
Why I was away
by
milspec6
Wed Jun 21, 2017 10:11 pm
»
Pressure washer help
by
steamprony
Wed Jun 21, 2017 9:02 pm
»
Connection with the largest contractor in my area.
by
Freemind1
Wed Jun 21, 2017 5:04 am
»
that's a 1st, ugh!
by
milspec6
Tue Jun 20, 2017 10:20 pm
»
After a long winter
by
milspec6
Tue Jun 20, 2017 10:19 pm
»
Setting customer expectations.
by
milspec6
Tue Jun 20, 2017 10:14 pm
»
Adding on work while you are there.....
by
Freemind1
Tue Jun 20, 2017 8:36 pm
»
Happy Father's day !
by
Mo
Mon Jun 19, 2017 1:03 pm
»
Hi From Scotland
by
milspec6
Thu Jun 15, 2017 1:25 pm
»
Thought on my pricing.
by
Freemind1
Wed Jun 14, 2017 8:43 pm
»
any fishermen?
by
Freemind1
Wed Jun 14, 2017 5:52 am
»
Urine Stain Charges
by
milspec6
Mon Jun 12, 2017 10:27 am
»
Yelp vs Google
by
Freemind1
Mon Jun 12, 2017 8:22 am
I ordered some parts from Summit Racing and today I received the first box on my porch.  It was about the size of a shoe box, so I thought if might be my new gauze air filter for the van, but it turned out to be a single 1.5 inch exhaust clamp and lots of air bags.
Seriously, UPS delivered a shoe box containing a single little exhaust clamp?  Think of how many people and steps that were involved in picking that part, packing it, verifying inspection, labeling, loading, and delivering it to my door.
A single exhaust clamp....could have stuck it in an envelope and sent it with the USPS, simple.
Definitely, the anti-Joe way of doing things.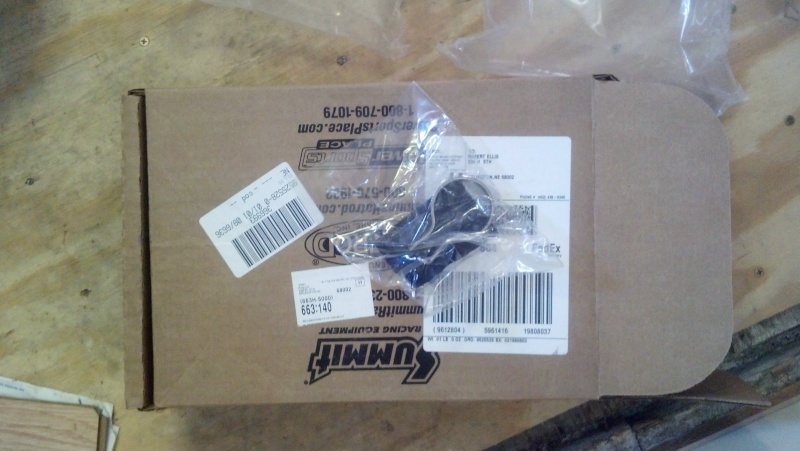 After spending 19 years working for FedEx Express, you would be amazed at the waste of shipping stuff. I had one customer that rented computer systems to big companies and when they had to ship back a monitor (Those old 100 lb ones back in the late 80's) they would ship an empty box with packing material priority over night just so the customer could ship the monitor back.
Haha I see this a lot from items I order from Amazon, little part in a huge box.
I could understand it if I was paying for the shipping, but most of the time they pay shipping cost....and that's what makes it so baffling, they are costing themselves a lot of money with the wasted packaging and shipping cost.........I guess this happens when you get too big and the people working are trained to be robot like and everything is automated.  
_________________
-Dave-

Davey Cracker

Expert & Trusted Member





Posts

: 4796


Join date

: 2013-09-20


Age

: 50


Location

: Long Beach CA



Most companies do NOT care about shipping. Wasted space isn't a concern to them, because they stick US with that expense totally.

I just got some stuff in for J. Racenstein the other day. box was twice the size it needed to be. Could have fit in a priority mail box, but mine was sent fed ex. Probably cost twice to send it that way, rather than USPS.

Freemind1

Senior Member





Posts

: 973


Join date

: 2013-09-20



---
Permissions in this forum:
You
cannot
reply to topics in this forum