Latest topics
»
End of the Box Truck
by
milspec6
Yesterday at 12:13 pm
»
Saigers chems
by
milspec6
Yesterday at 12:10 pm
»
What a ride
by
milspec6
Mon Apr 16, 2018 11:09 pm
»
Hello Mike here
by
Homer Building Maintenanc
Sun Apr 15, 2018 7:54 am
»
Google Calls
by
Freemind1
Sun Apr 15, 2018 7:52 am
»
Favorite new customer experience
by
milspec6
Fri Apr 13, 2018 10:47 pm
»
bonuses- not tips
by
Mo
Fri Apr 13, 2018 9:42 pm
»
Van is down again
by
Mo
Fri Apr 13, 2018 9:37 pm
»
Better sprayers
by
milspec6
Fri Apr 13, 2018 10:49 am
»
Finally Spring
by
milspec6
Wed Mar 28, 2018 5:49 pm
»
Buying a carpet cleaning company.
by
milspec6
Wed Mar 28, 2018 1:51 am
»
Floor cleaning Equipment
by
milspec6
Tue Mar 27, 2018 12:17 am
»
Stain Guard
by
milspec6
Thu Mar 22, 2018 11:10 pm
»
Finally, the gloom has passed
by
Mo
Tue Mar 20, 2018 8:45 am
»
Certificates
by
Freemind1
Thu Mar 15, 2018 8:34 pm

I know this topic came up over the winter, did anyone end up trying out any of that chemical line?

I just ordered a few of them to test out and was curious if anyone else had done so already and could offer their thoughts. I know Harvard formulates them and they have been a good company over the years and the his "code red" sounded interesting enough to be worth a try.
I havent tried it Bob. How much is it per gallon? What are the dilution ratios?

There are several products so that isn't an easy answer, but the prices are typical for Harvard brands...just below Pro's Choice mostly. I will have several of them to try out tomorrow when they arrive. I ordered the lime deodorizer although I do not generally like using deodorizers beyond the OSR boost, a pet product, and the Code Red prespray which is an enzyme-based with oxygen. At $33 for a 6.5 lb tub it is a lot cheaper than the Pro-Zyme + OSR that I have been using with on CGD. If it works as well, I will save both money and space on the truck.

Most of my customers hate the use of deodorizers, as do I, but I do run into the occasional one that requests it. I hate the spice or floral ones out there, so I thought I would try out the lime.

We are in another winter weather pattern this week with highs around 30 and lows in the teens so the phone remains dead. I am taking this time to make some repairs and updates as well as testing out some new chemicals. One has to stay motivated some how.
I've been using the original for over a year. It is really good!! Has a Chem smell, but not strong.
I got a tub of the new powder formula (blue). Its doing good, but not like the original.

_________________
Who's your carpet cleaner?

Matt; My carpet cleaner

Senior Member





Posts

: 1338


Join date

: 2013-09-21


Age

: 53


Location

: Yakima, wa.



I received my order today, but haven't tried them out yet. The lime deodorizer smells a little like windex to me, so mixed opinion on that one already. I do like the sound of the Code Red powder prespray though. It really checks the boxes and the dilution rate is a LOT better than my Pro-Zyme. The warnings on the label make it sound like instant death...probably should have toned it down a little for a product that is without solvents or Butyls.

We lost electricity all doay today for some reason despite it being a beautiful 56 and sunny day. Tomorrow is supposed to be 3-4 inches of snow and single digit wind chills. The whole weekend will be below freezing so I get to go out and winterize again in a few minutes......in April!! How am I supposed to get people into a spring cleaning mood when they are shovelling snow?

Next week looks like nice weather though so I plan to test out these chemicals on my home when the weather allows.
Interesting results with this Code Red and Lime deodorizer. I tried it last night on one of the worst jobs I do a few times per year....a jungle with extreme soil load, bat droppings, chunks of rotted fruit, mildew odors, roaches, and some other not so wonderful flaws. The review is a little mixed and I will update you later today after I get my work done...pictures as well.
Okay, I used it on the nasty commercial clean last night and a light residential today.  Here is the quick rundown.
The lime deodorizer was a big hit.  I stay away from deodorizers for many reasons (most give a fake chemical smell, not every customer will like it, and adding it to a prespray containing peroxide often ends in compatibility problems leaving a nasty odor instead of a pleasant scent) but this one worked well with the Code Red prespray.  There were complements received on both jobs, so that was impressive.
The prespray (Code Red) was not great.  To be fair, it got the job done on both jobs so that is good, but it is too sensitive to heat and tended to settle out too easily to where you really had to shake the inline sprayer every couple of rooms to mix it back up.  In this picture, I mixed up a solution into a hydro-force per directions and then poured it into a cup, letting it sit for 15 minutes.  You can clearly see how it tends to seperate.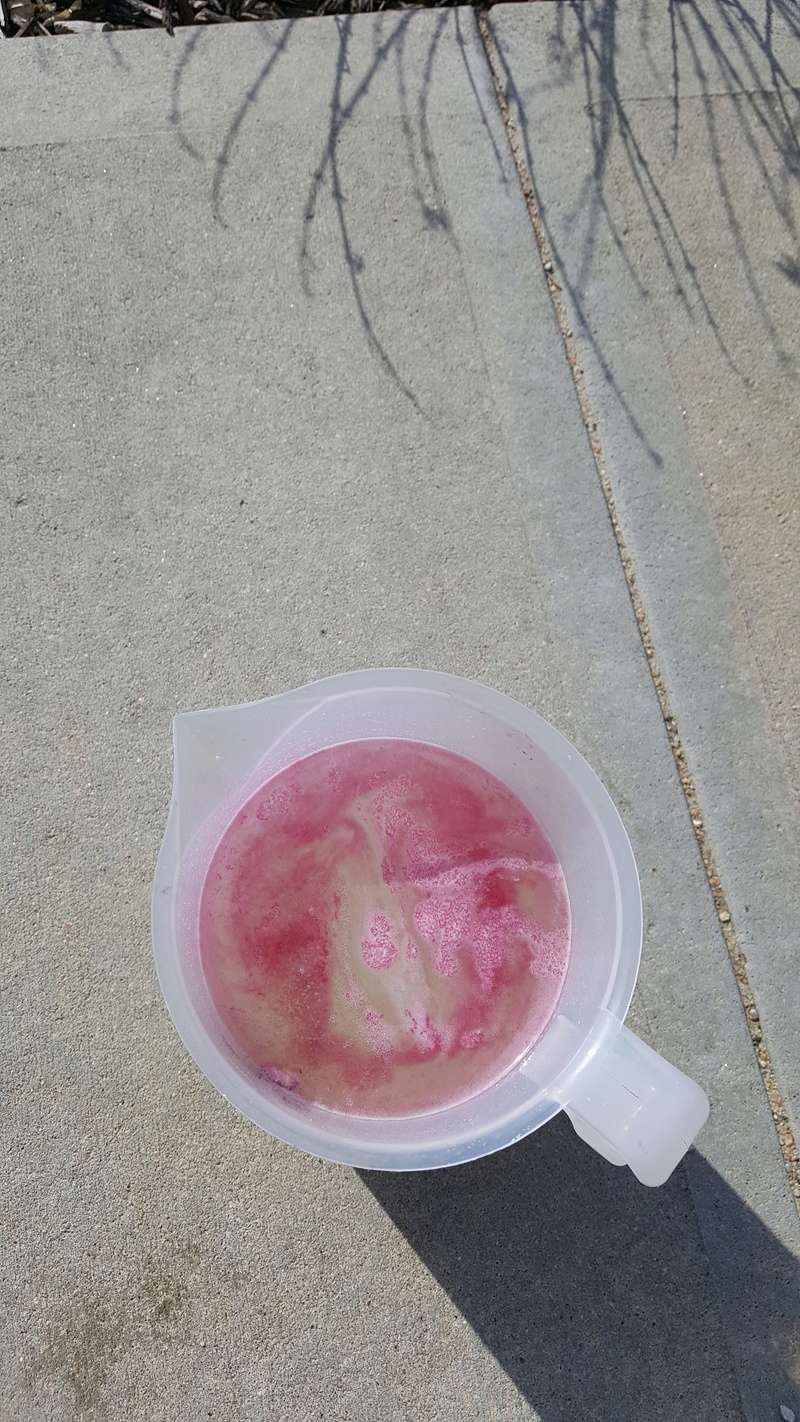 I love enzyme solutions and use Pro-Zyme with OSR on all commercials with great success, but it can handle the hotter solutions better than this Code Red which is probably using organic enzymes instead of synthetic.  There was just some inconsistencies and foaminess which I attribute to the solution temperature.  In a pump up sprayer that is probably not a problem.
Another issue that I noticed is that it really dries out the skin much like Extreme Clean does.  Each time I used the Code Red, my lips and hands would become very chapped and my skin a little itchy.  I had to stop using a lot of products like Ext. Clean due to this reaction and it appears there is some property in Code Red that does not play well with me.  The Pro-Zyme, Greased Eraser, and Procyon products have not caused any adverse reactions.
In conclusion, the Code Red was a serviceable prespray, but didn't stand out against other enzyme-based products like Pro-Zyme or even Grease Eraser in my view.  The lime deodorizer on the other hand, was a hit and if it shows compatibility with other products will be kept on the truck.  I haven't had a chance to try the pet stain product yet, so I can't comment on that.
This was my commerical job and as you can see by the filter bag (I filled 3 of them in an RC99) it got the job done.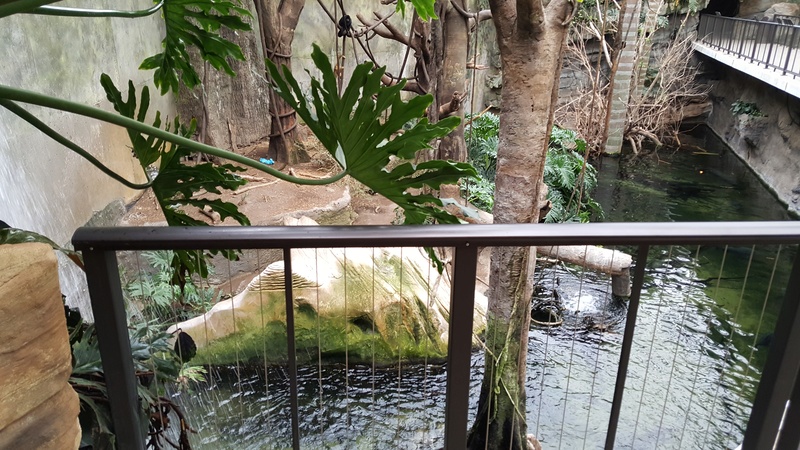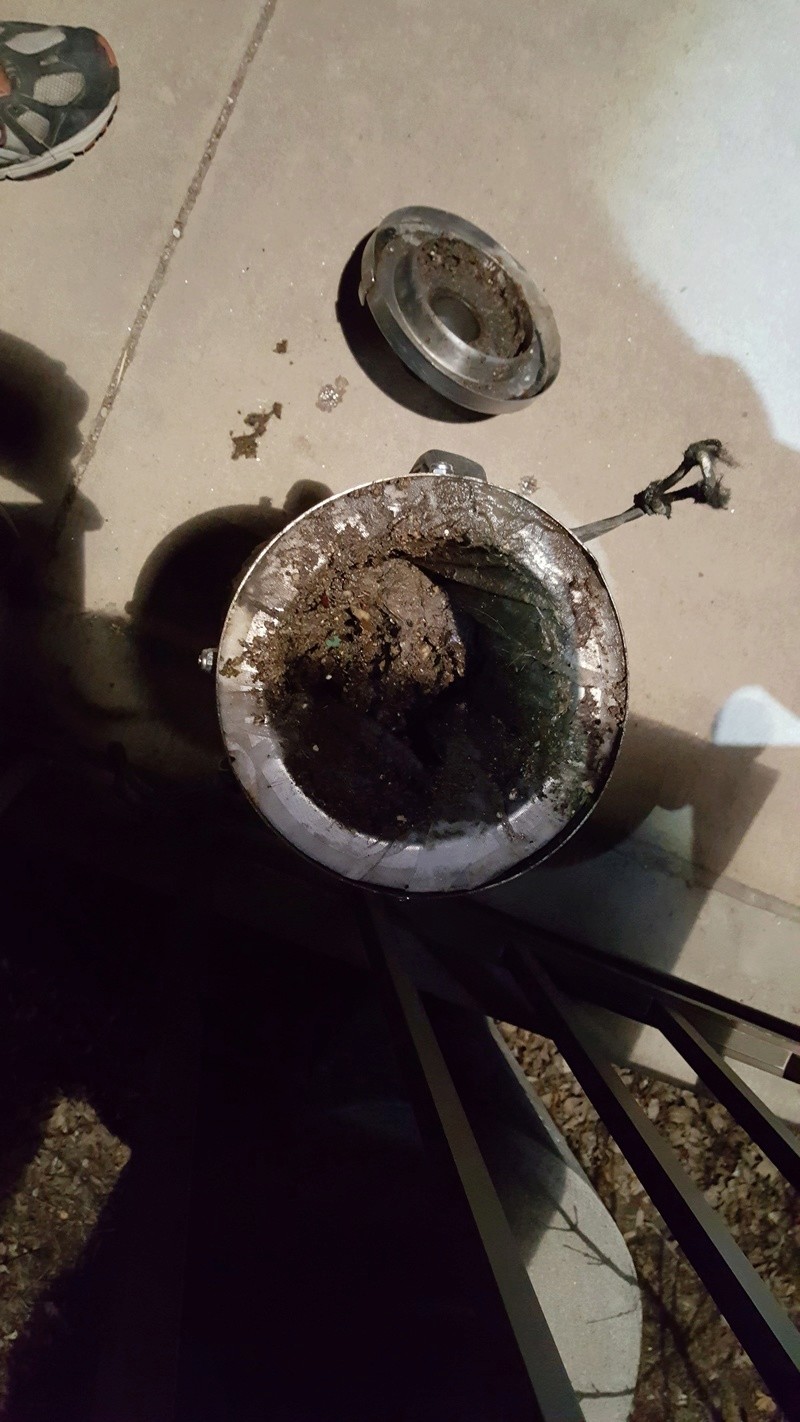 Whenever I hear a prespray dries out yoir skin I think "delimolene" i thinkni misspelled that
I normally draw that same conclusion, but the Code Red is advertised as being free of butyls, D-Lime, solvents, and fragrances. It is also advertised as being synthetic enzymes so I guessed wrong there, but it really did seem inconsistent.
really didnt need to see the filter. i would trust you that it filled up

_________________
Who's your carpet cleaner?

Matt; My carpet cleaner

Senior Member





Posts

: 1338


Join date

: 2013-09-21


Age

: 53


Location

: Yakima, wa.



But that is part of the fun for us isn't it Matt?

I have tried the deodorizer now with other mixes and it hasn't convinced me that it needs to be on the truck. When mixed with my other solutions, it just disappears and has no benefit. I might use it for other purposes, but as an additive to a prespray, it didn't live up to the hype or hope.

---
Permissions in this forum:
You
can
reply to topics in this forum