Latest topics
»
Radio Advertising
by
Freemind1
Yesterday at 8:44 pm
»
Repeat cust didn't pay !
by
milspec6
Yesterday at 8:31 pm
»
What's a fair price for this ?
by
milspec6
Yesterday at 8:25 pm
»
humble pie
by
milspec6
Yesterday at 8:20 pm
»
Before & after pics in your ads.
by
dp1
Mon Jun 26, 2017 10:36 pm
»
Connection with the largest contractor in my area.
by
Freemind1
Sun Jun 25, 2017 9:23 pm
»
Another mess
by
milspec6
Fri Jun 23, 2017 4:07 pm
»
You know it is hot when you turn down jobs
by
milspec6
Fri Jun 23, 2017 2:56 pm
»
Why I was away
by
milspec6
Wed Jun 21, 2017 10:11 pm
»
Pressure washer help
by
steamprony
Wed Jun 21, 2017 9:02 pm
»
that's a 1st, ugh!
by
milspec6
Tue Jun 20, 2017 10:20 pm
»
After a long winter
by
milspec6
Tue Jun 20, 2017 10:19 pm
»
Setting customer expectations.
by
milspec6
Tue Jun 20, 2017 10:14 pm
»
Adding on work while you are there.....
by
Freemind1
Tue Jun 20, 2017 8:36 pm
»
Happy Father's day !
by
Mo
Mon Jun 19, 2017 1:03 pm
We found a local swimming hole about a mile away from the house. It had just rained a couple of days before so it was flowing pretty good and it had a lot of sediment in it. That's all my daughter wants to do now is to go to the swimming hole. We also found an abandoned gold mine.  I feel so lucky to be able to live here and make memories with my little girl that will be on youtube forever. Enjoy

And that my friend is why you are self-employed! Tell me as a kid that you found a secluded watering hole and abandoned gold mine and you would never see me again at the house...that is like Tom Sawyer stuff right there.
As a guy who had a workaholic Father, I never had moments like that growing up. We always thought that once he retired, we would share more time, but he quickly developed ALZ and now doesn't recognize the family.
So, the next time you are scrubbing out that cat urine, just remind yourself of why you do it....so that you can enjoy days like in that video.
You get my vote as one of the great Dads and I'm sure your family would agree......Even though she never got that puppy! 

Sorry to hear that about your father Rob, that ALZ is a thief. 
My dad wasn't around much but I do recall handing him tools. He was a mechanic at mass transit and did a lot of work at the house too. I cleaned a lot of parts with gasoline. Good Times. If I handed him the wrong tool I would anticipate a slap on the head, kept me on my toes 

  He did take us to a dodger game once so not a lot of memories but the ones that you have last a life time. My dad retired young at 57. While in retirement he was at a barbecue at a swimming hole and dived in and broke his neck. He pasted away 3 days later. He was an alcoholic and didn't listen to my uncle when he tried to stop him from jumping. He wasn't retired more than a couple of months.
Kind of weird that I remembered this and the video is at a swimming hole. Well thanks for cheering me up Rob 

Oh yes she did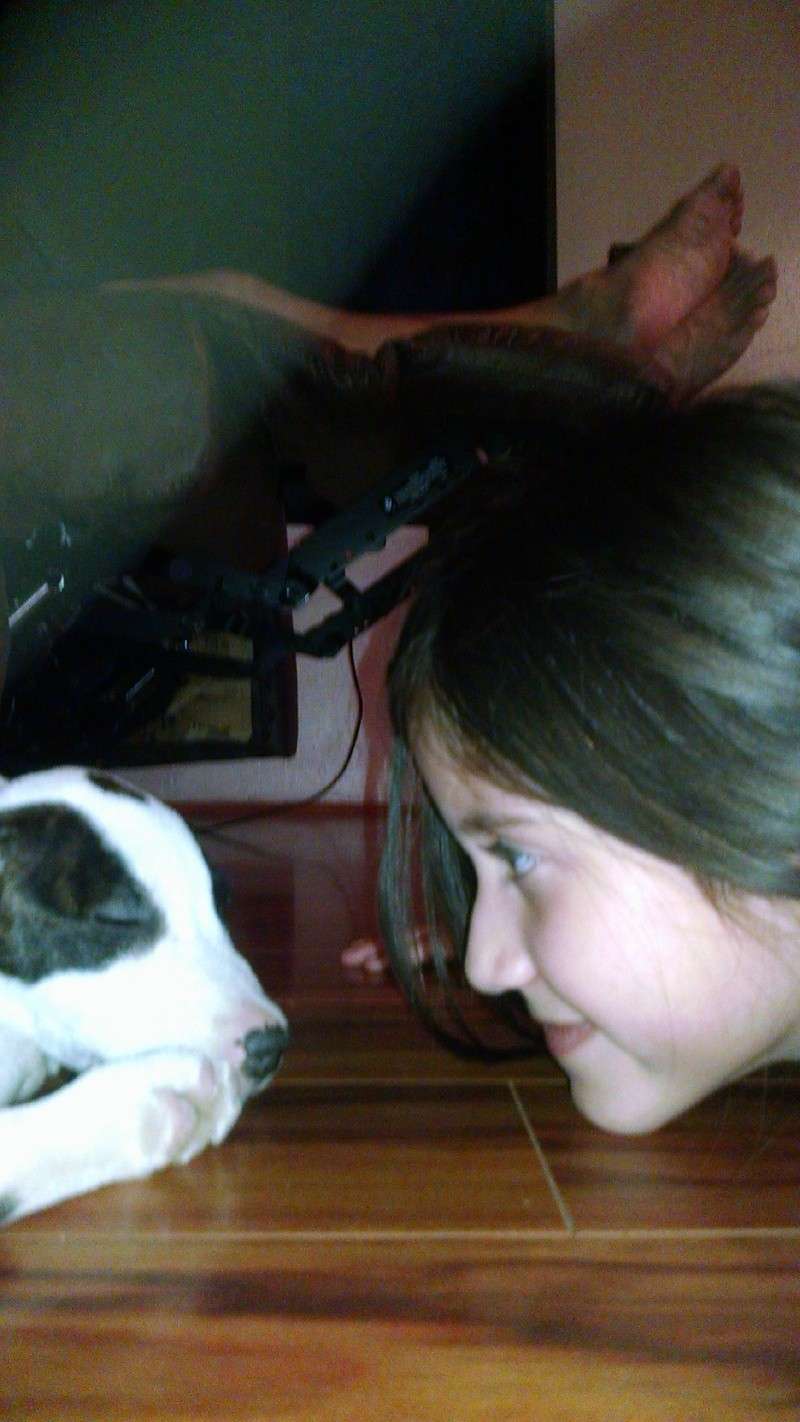 @ODIN

wrote:I'm sure your dads had the best intentions life does not always work out the way we want it.

Take the best parts from your dads and forget about the bad.

little something from my dad

" I don't really care what your grades are as long as they are high enough to keep mom off my back"
Well said.

_________________
http://www.revolutioncleaning.net.au/
---
Permissions in this forum:
You
cannot
reply to topics in this forum