Latest topics
»
Expansion of services.
by
Freemind1
Today at 7:30 am
»
That's a shame
by
milspec6
Yesterday at 7:36 pm
»
Going back in time
by
milspec6
Yesterday at 3:37 pm
»
Trying to get on the forum
by
milspec6
Fri Oct 12, 2018 4:08 pm
»
Log in problems
by
Mo
Mon Oct 08, 2018 12:48 pm
»
Scaring a Millenial.....
by
milspec6
Sun Sep 23, 2018 9:09 pm
»
Worst experience ever
by
milspec6
Thu Sep 13, 2018 3:43 pm
»
The real problem with telemarketers
by
dp1
Thu Sep 13, 2018 2:16 pm
»
Stair wands
by
Matt; My carpet cleaner
Sat Sep 08, 2018 2:10 pm
»
Labor day????
by
Matt; My carpet cleaner
Wed Sep 05, 2018 8:50 pm
»
Calling Mr. Wonderful
by
dp1
Wed Sep 05, 2018 8:09 pm
»
I'm humiliated !
by
dp1
Fri Aug 31, 2018 1:55 pm
»
Good used parts
by
ACE Services
Thu Aug 30, 2018 6:08 pm
»
It's been a while !
by
milspec6
Thu Aug 30, 2018 5:45 pm
»
Lectured by potential customer
by
dp1
Fri Aug 24, 2018 1:38 pm

I was back to cleaning for the Elephants and Giraffes tonight. It has been many months since the last visit and the weather was still very hot and humid so my mood was a little poor. Once I started cleaning, I remembered that the Giraffes responded to my singing Sinatra songs the last time, so I gave it another go.....they still love it. They weren't as happy with the modern stuff, but I could go with any Sinatra classic and they would come right up to the railings.
Say what you want about commercial cleaning, but it is a pretty good business when you can make some money and pet a giraffe. There aren't many occupations like that.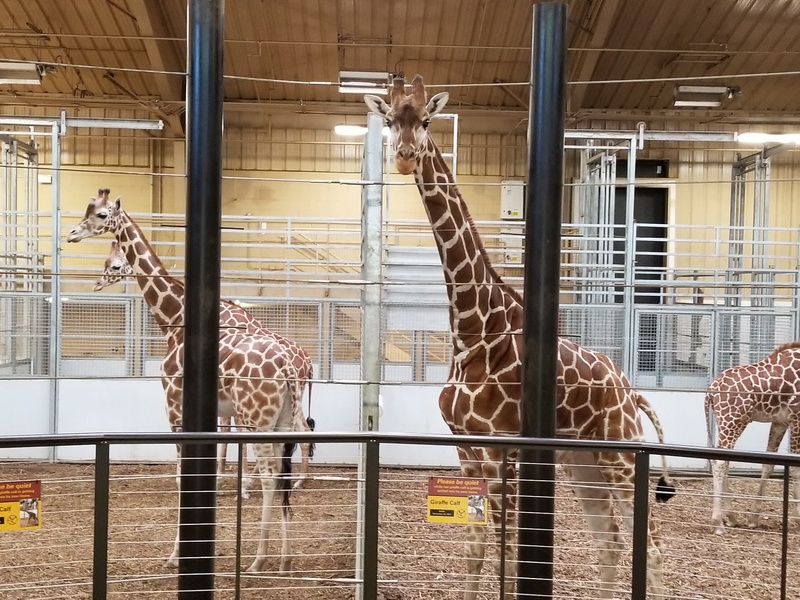 Glad to see you doing a commercial job. Feels good when I gets busy.
-do you have referal plan? Like leaving a card or $10 off coup in the lunch room.?
All the people there are potential jobs, but you got to ask them for the work.


_________________
Who's your carpet cleaner?

Matt; My carpet cleaner

Senior Member





Posts

: 1385


Join date

: 2013-09-21


Age

: 53


Location

: Yakima, wa.



Funny thing, I went to my postal interview today (don't think I got it) and was asked to submit a bid on the floors. The sort and loading room had probably 60 year old tile (black in color) which looked more like a dirt path from all the heavy carts with steel wheels rolling over them. They were going to just replace them, but they have asbestos adhesive and you really can't shut down the post office for a week to mitigate it.

I have done quite a few strip and wax jobs in the past, but this one didn't look like one that had a lot of hope of stellar results. Even worse, the Postmaster kept recalling the last time that it was done and how it "shined like glass". I don't know what decade that was in, but I didn't share the same optimism so I declined at this point.

I will find out the results of the interview by the end of the week, but I went in ranked second and I didn't get the feeling that I moved up when it ended.

---
Permissions in this forum:
You
can
reply to topics in this forum